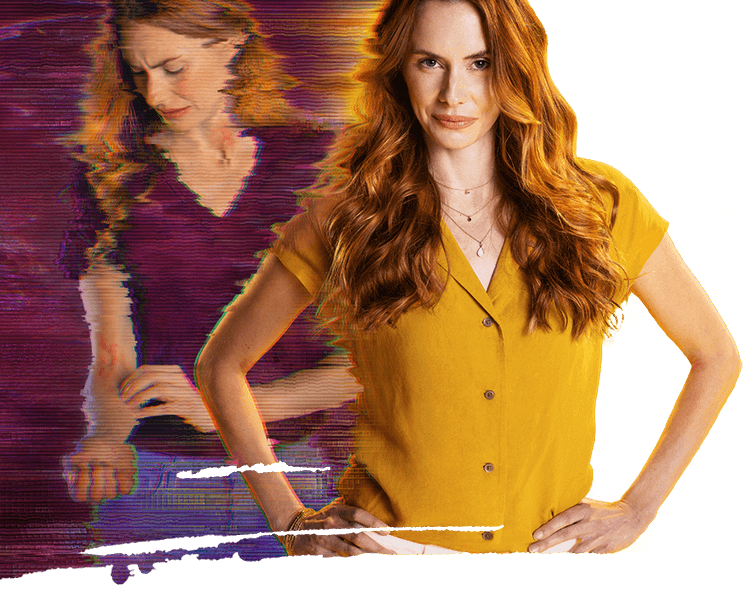 A ONCE-DAILY ORAL JAK inhibitor indicated for the treatment of adults and pediatric patients 12+ years of age with refractory, moderate to severe atopic dermatitis whose disease is not adequately controlled with other systemic drug products, including biologics, or when use of those therapies are inadvisable.1
D
I
S
R
U
P
T
THE UNRELENTING
ITCH AND RASH OF

ATOPIC DERMATITIS
Commitment to exceptional access and patient support with

RINVOQ Complete offers patients the resources and support they need to start and stay on track with RINVOQ as prescribed.

for eligible patients who experience initial coverage delays or denials.
Committed to exceptional national commercial coverage, providing access to the medicine patients are prescribed
*Nurse Ambassadors are provided by AbbVie and do not provide medical advice or work under the direction of the prescribing health care professional (HCP). They are trained to direct patients to speak with their HCP about any treatment-related questions, including further referrals.
†Terms and Conditions apply. This benefit covers RINVOQ® (upadacitinib) alone or for RINVOQ plus one of the following medications: methotrexate, leflunomide, or hydroxychloroquine. Benefit also covers certain lab tests to monitor for specific parameters as recommended in the product label where the full cost is not covered by patients' insurance through the Complete Rebate program (Maximum savings limit applies). Eligibility: Available to patients with commercial prescription insurance coverage for RINVOQ who meet eligibility criteria. Co‑pay assistance program is not available to patients receiving prescription reimbursement under any federal, state, or government‑funded insurance programs (for example, Medicare [including Part D], Medicare Advantage, Medigap, Medicaid, TRICARE, Department of Defense, or Veterans Affairs programs) or where prohibited by law or by the patient's health insurance provider. If at any time a patient begins receiving prescription drug coverage under any such federal, state, or government‑funded healthcare program, patient will no longer be able to use the RINVOQ Complete Savings Card and patient must call RINVOQ Complete at 1.800.2RINVOQ to stop participation. Patients residing in or receiving treatment in certain states may not be eligible. Patients may not seek reimbursement for value received from the RINVOQ Complete program from any third-party payers. Offer subject to change or discontinuance without notice. Restrictions, including monthly maximums, may apply. Patients who are members of insurance plans that claim to reduce or eliminate their patients' out of pocket co-pay, co-insurance, or deductible obligations for certain prescription drugs based upon the availability of, or patient's enrollment in, manufacturer sponsored co-pay assistance for such drugs (often termed "maximizer" programs) will have an annual maximum program benefit of $6,000.00 per calendar year. This assistance offer is not health insurance. By redeeming this card, you acknowledge that you are an eligible patient and that you understand and agree to comply with the terms and conditions of this offer. To learn about AbbVie's privacy practices and your privacy choices, visit
ONE PILL,
ONCE-DAILY
RINVOQ is an oral, once-daily therapy.1
For adults <65 years and pediatric patients 12+ years weighing at least 40 kg (88 lb), initiate treatment with RINVOQ 15 mg once-daily in pediatric patients (≥12 years, ≥40 kg) and adults <65 years of age. If an adequate response is not achieved, consider increasing the dosage to 30 mg once-daily. Discontinue RINVOQ if an adequate response is not achieved with the 30 mg dose. Use the lowest effective dose needed to maintain response. For patients ≥65 years, patients receiving strong CYP3A4 inhibitors, and patients with severe renal impairment, the recommended dose of RINVOQ is 15 mg once-daily. Coadministration of RINVOQ with strong CYP3A4 inducers is not recommended.1