For moderate to severe rheumatoid arthritis (RA) in adult TNFi-IR patients1
For active psoriatic arthritis (PsA) in adult TNFi-IR patients1


One

Pill

Once

a day
two indications


IR=intolerance or inadequate response;
TNFi=tumor necrosis factor inhibitor
A
ONCE‑DAILY

ORAL THERAPY1
RINVOQ is a 15 mg extended‑release pill.1
RINVOQ is indicated for the treatment of:
Moderately to severely active rheumatoid arthritis

in adults who have had an inadequate response or intolerance to one
or more TNF blockers.

Active psoriatic arthritis 

in adults who have had an inadequate response or intolerance to one or more TNF blockers.

Limitation of Use: Use of RINVOQ in combination with other JAK inhibitors, biologic DMARDs, or with potent immunosuppressants, such as azathioprine and cyclosporine, is not recommended.1
For your adult TNFi-IR patients with moderately to severely active RA and adult TNFi-IR patients with active PsA1 
Recommended dose is 15 mg once daily.
Advise patients to take one pill at about the same time each day.
Tablet should be swallowed whole. Advise patients not to chew, crush, or split the tablet.

Can be taken with or without food.
Store at 36˚F to 77˚F (2˚C to 25˚C) in the original bottle in order to protect from moisture.
In clinical trials, RINVOQ mean terminal elimination half-life ranged from 8‑14 hours.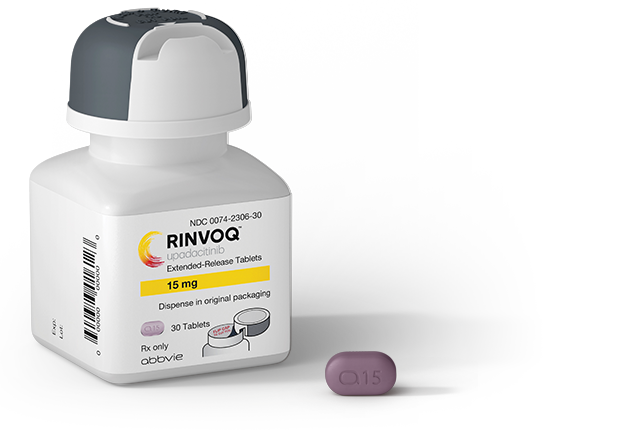 RINVOQ
National Drug Code (NDC) number:1
0074‑2306‑30
One
easy-to-open
bottle
Awarded the Arthritis Foundation Ease of Use Commendation,2 our innovative bottle cap includes:
Wide, easy-to-grip texture
Embedded tool that seamlessly punctures the foil liner to simplify medication access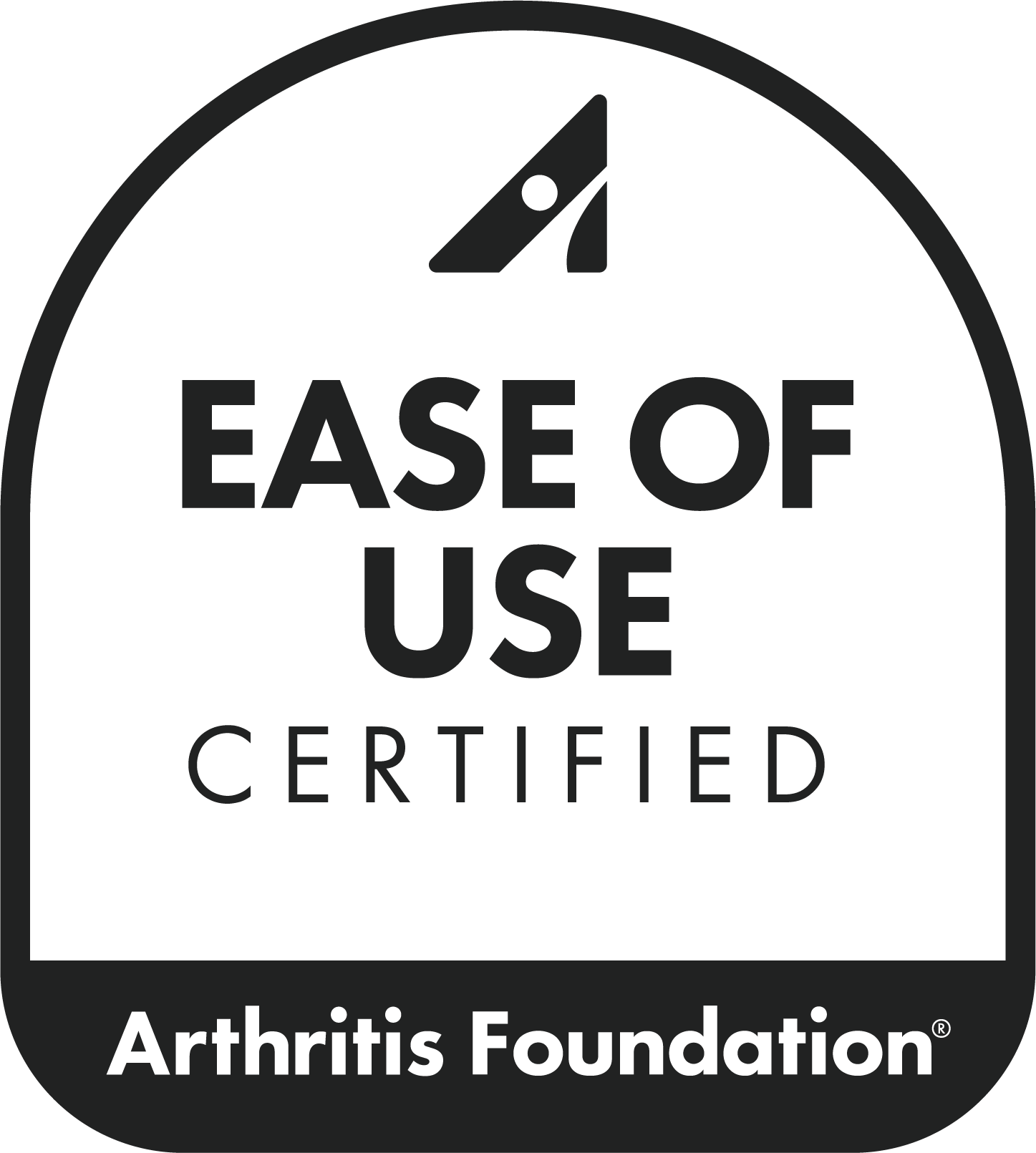 IR=inadequate response or intolerance; PsA=psoriatic arthritis; RA=rheumatoid arthritis; TNFi=tumor necrosis factor inhibitor
Lab
Monitoring

and treatment
considerations1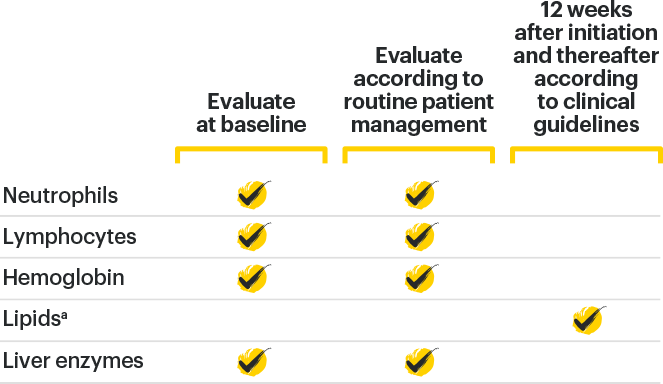 Treatment with RINVOQ should not be initiated, or should be interrupted if:
Absolute neutrophil count
<1000 cells/mm3*
Absolute lymphocyte count
<500 cells/mm3*
Hemoglobin levels
<8 g/dL*
Liver enzyme elevations
and a
drug-induced liver
injury is suspected
Patient develops a serious
or opportunistic infection
*Treatment can be initiated or restarted after levels return above specified values, drug-induced liver injury diagnosis is excluded, or infection is controlled.
No dose adjustment is required for mild, moderate, or severe renal impairment.1
No dose adjustment is required for mild or moderate hepatic impairment.1
RINVOQ has not been studied in subjects with end‑stage renal disease.1
RINVOQ is not recommended for use in patients with severe hepatic impairment.1
Serious Infections:1 Closely monitor patients for the development of signs and symptoms of infection during and after treatment with RINVOQ.
Tuberculosis (TB):1 Monitor patients for the development of signs and symptoms of TB, including patients who tested negative for latent TB infection prior to initiating therapy.
Viral Reactivation:1 Screening and monitoring for viral hepatitis and herpes zoster reactivation should be performed in accordance with clinical guidelines before starting and during therapy with RINVOQ. If a patient develops herpes zoster, consider temporarily interrupting RINVOQ until the episode resolves.
Embryo-Fetal Toxicity:1 Based on animal studies, RINVOQ may cause fetal harm when administered to pregnant women. Verify pregnancy status prior to starting treatment. Advise women to use effective contraception during and for 4 weeks after completion of treatment.
Rinvoq is a
JAK

inhibitor1
Why JAKs are important in PsA3-6
Pro-inflammatory cytokines use immune signaling networks, such as the JAK-STAT pathway, to communicate with the cell nucleus.3-5 When dysregulated, as in PsA, these signals increase the inflammatory response, leading to cycles of chronic inflammation, presenting as pain, swelling, progressive joint destruction and skin symptoms.3,5,6
Overview of the JAK-STAT pathway3,4,7
A cytokine binds to a specific receptor on the cell surface...

...triggering JAK recruitment and activation inside the cell.

The activated JAKs recruit and activate STATs...

...which in turn transmit the signal into the cell nucleus...

...initiating an inflammatory response that continues the cycle of pathologic inflammation.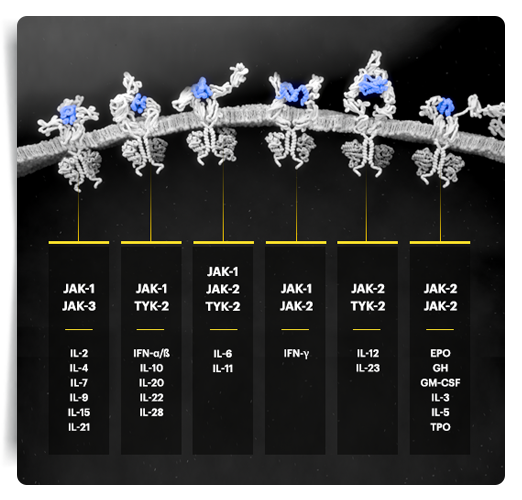 *The relevance of inhibition of specific JAK enzymes to therapeutic effectiveness is not currently known.1
By inactivating JAK, RINVOQ is thought to block the recruitment, phosphorylation, and activation of STATs preventing the pro‑inflammatory cytokine signal from reaching the nucleus and inhibiting pro‑inflammatory processes associated with the JAK‑STAT pathway.
*The relevance of inhibition of specific JAK enzymes to therapeutic effectiveness is not currently known.1
Based on enzymatic and cellular assays, RINVOQ demonstrated greater inhibitory potency for JAK‑1 vs JAK‑2, JAK‑3, and TYK‑2.1,*
EPO=erythropoietin; GH=growth hormone; GM‑CSF=granulocyte‑macrophage colony‑stimulating factor; IFN=interferon; IL=interleukin; JAK=Janus kinase; PsA=psoriatic arthritis; STAT=signal transducer and activator of transcription; TPO=thrombopoietin; TYK=tyrosine kinase

Discover how
RINVOQ Complete can
provide
exceptional access
and product support